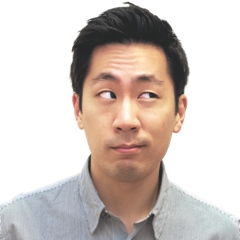 I'm a software engineer in San Francisco, California. I like puppies, shoot a lot of photos, and am originally from Toronto 🇨🇦.
I currently work at Apple on the Camera & Photos team, have previously worked at Instagram, and also produced tutorials at raywenderlich.com.
You can reach me by email at hello@ this domain or elsewhere on the web: Twitter, Instagram, Flickr.
Conference & Meetup Talks
What is the simplest hash implementation? How about the worst? What is a hash anyway? And why does it matter?

Should it be shared or should it be mutable? Why not both?

What does crafting augmented realities teach us about crafting better software?

How do we deal with uncertainty in our programming lives, and how can the thread sanitizer help us in managing that uncertainty?

How do we deal with Swift code that executes in a (mostly) straight line when there are so many side tangents and threads to wait around for?

How can reading more code help us write better code?

How does the way the Swift standard library uses protocols give us hints on how we should do it?

📣 See all talks
Writing