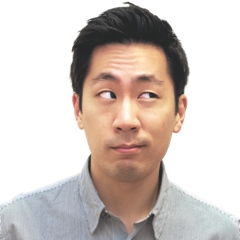 I'm a Swift & iOS nerd, sometimes writer, and full-time Canadian. I currently live in San Francisco and write about Swift at swiftunboxed.com.
You can reach me by email at hello@ this domain or on the Twitter.
Conferences
Shared or Mutable: Pick One

AltConf 2018, San Jose 🇺🇸, june 2018

Should it be shared or should it be mutable? Why not both?

What are the fundamental building blocks of concurrency underneath the APIs we use every day?
Past Talks
What does crafting augmented realities teach us about crafting better software?

How do we deal with uncertainty in our programming lives, and how can the thread sanitizer help us in managing that uncertainty?

View controllers: we know them, love them, despise them, and overload them. Let's look at them a little closer.

How do we deal with Swift code that executes in a (mostly) straight line when there are so many side tangents and threads to wait around for?

Lessons learned from learning reactive programming.

How can reading more code help us write better code?

How does the way the Swift standard library uses protocols give us hints on how we should do it?

📣 See all talks
Writing